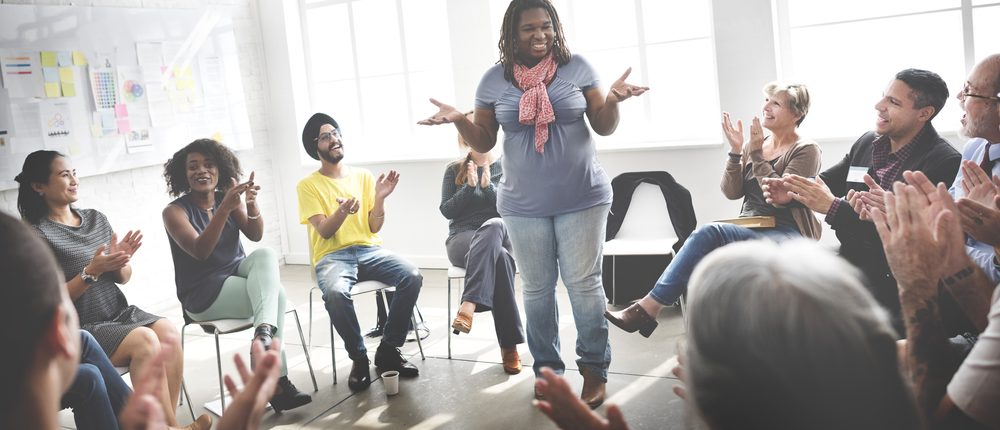 THE COMMUNITY INTERPRETER®
The only national program for community interpreting presented by licensed trainers across the U.S.
​If you want to become a community interpreter, come and attend the most respected program for community interpreting in the U.S. Whether you are a bilingual employee, a contract interpreter or someone starting out, you need a training certificate to interpret. A 40-hour training certificate is now the minimum requirement in the field.
Training is vital for interpreters. Without it, you can make errors that lead to mistakes, misunderstandings, lost benefits or poor outcomes. Untrained interpreters may even put lives in danger.
The Community Interpreter® is the first and only national 40-hour certificate program for community interpreting in the U.S. This course covers ethics and conduct, basic skills (from pre-session to post-session), positioning, terminology, modes of interpreting, steps for sight translation, intervention strategies, cultural mediation, and other vital skills and protocols.
Role plays, activities and group exercises give you  hands-on experience. Video segments offer demonstrations, and the program comes with the most comprehensive training manual in the field. The program concludes with a two-hour written assessment on the last day of training. It offers three levels of certificates for successful candidates:
Level 1: Qualified Interpreter
Level 2: Professionally Trained Interpreter
Level 3: Hospitality Interpreter
Your certificate for The Community Interpreter® is recognized across the U.S.
40-Hour Interpreter Training Certificate
Dates: April 14th, 15th, 21st, 22nd and 28th.
Monday-Friday
Time: 8:30am–5:30pm
Location: Language Source, LLC
10425 W. North Avenue
Wauwatosa, WI 53226
Conference Room 251
Language Source is a licensed agency of Community Interpreter International® and Medical Terminology for Interpreters®. Both programs were developed by Cross-Cultural Communications, LLC.
Deadline for registration and payment: March 28th, 2018.
Note: To receive your certificate, you need to attend at least 36 out of the 40 hours or make up your missing hours at another session.
Audience: Bilingual staff and contract interpreters in healthcare, education, social services, and community services.
Cost: $795 includes 5 days of training, 405-page training manual, 131-page workbook, two-hour written test, snacks and certificate. If necessary a separate fee will be charged for language proficiency testing.
This program will be delivered by licensed, qualified trainers Elizabeth Bruderle-Baran, President of Language Source, LLC and Karen Ratay, MA, CHI-Spanish, CHI-Spanish.
Please call 414.517.0445 for details and registration.
This program is approved by the American Translators Association for 10 ATA CEPs.